Choosing the right hotel when on a low budget
The Amalfi Coast is very popular with tourists from all over the world. As a result, it can be extremely expensive in the summer months when almost all hotels are fully booked and the prices are a lot higher.
Cheap accommodation
The majority of the most expensive hotels are in Positano and Amalfi, but economical options can be found in all towns and villages along the Amalfi Coast. If the price is the main factor behind your decisions, use our search tool to find the best-priced accommodation. Save money by booking in advance.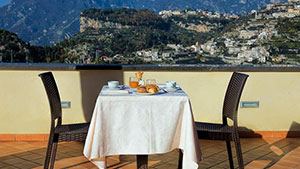 Villa Maria
Town: Amalfi.
Price: low.
More information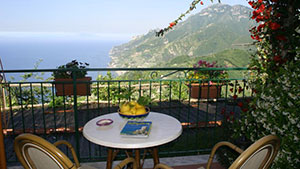 B&B Ravello Rooms
Town: Ravello.
Price: low.
More information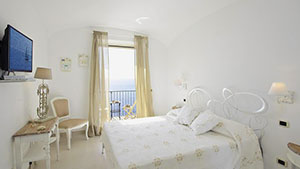 La Maurella
Town: Praiano.
Price: affordable.
More information
Choosing the hotel
Other than the prices, it is particularly important to note the hotel's location in respect of the town centre, the sea front and the bus stop (depending on what you want to do). If you have a car, search for 'with parking'; otherwise you will end up spending a lot on parking.
Our advice is to stay in different places and move along the coast meaning you can save time and energy by not having to travel to and from a single location each day. You can learn more about this on our 'Where to Stay' information page.

Text printed from website www.amalfi.travel