Local cuisine and restaurants
Italian gastronomy is one of the most remarkable and loved around the globe. You can't not to try some of the local dishes when you are on holiday on the Amalfi Coast.
Local delicacies of the Amalfi Coast
Tourists often ask, "What do I absolutely have to try when I visit the Amalfi coast?" or "What should I eat in Amalfi?" The best way to experience local cooking is to ask the restaurant for typical coastal dishes and order a local wine. You will find photos of these dishes at the top of the page.
It goes without saying that you need to experience the seafood dishes! Whereas you arrive in Amalfi, try the Scialatielli (pasta with mussels). If you are going to Naples, or you have a chance to stop and eat in a Napolitano restaurant, get a pizza: Neapolitans claim that their pizzas are the best!
For dessert, have something sweet and has lemon as an ingredient. These desserts are the true originals. Once you have finished, you simply must try a digestif (or drink a palate-cleanser of limoncello, a homemade lemon-based liquor) to improve digestion.
Thinking about walking the Footpath of the Gods? Naturally, you will walk to Bomerano (Agerola), where they make one of the best cheeses in Italy, the Fior di latte. Take a break in any bar and try a mix of cured meats and cheese. Or, pop into a salumeria (delicatessen) and buy a couple of sandwiches for the journey. There are many places to stop and grab a bite to eat while admiring a pleasant view. You can also find this cheese in Amalfi.
Famous Italian dishes
If you have never been to Italy before, it is worth trying not only the local Amalfi dishes, but also some of the best Italian cooking.
Antipasti (Starters)
Cold cuts: Parma ham, culatello, speck, pancetta and more; it is better to try a mix. The same can be said about cheeses: parmesan and many others.
Main dishes
There are hundreds of types of pasta; it is impossible to try them all. However, you definitely have to try risotto, a rice-based dish.
The best restaurants on the Amalfi Coast
Our website does not support paid advertisement of restaurants. We do not, therefore, receive commission from any restaurant recommended. You can easily find comments from other tourists regarding the restaurants that we highly recommend in order to support your own choices. We have chosen those restaurants we believe to be the best. Unfortunately, you will need to book a table by telephone most of the time. It is impossible, otherwise! They are indicated on the map below.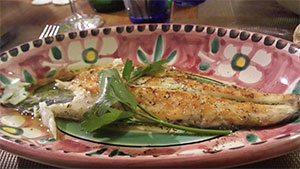 Savo
Town: Atrani.
Price: 25 - 40 euros per person.
Tel.: +39089872712.
Website.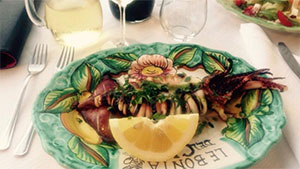 Le Bontà del Capo
Town: Conca dei Marini.
Price: 25 - 40 euros per person.
Tel.: +39089831515.
Website.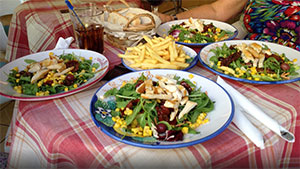 Elisir di Positano Cafe&Salads
Town: Positano.
Price: 10 - 40 euros per person.
Tel.: +39089875090.
Website.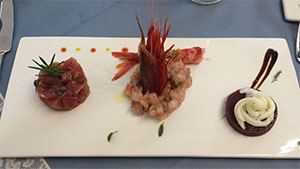 La Taverna di Pulcinella
Town: Amalfi.
Price: 25 - 40 euros per person.
Tel.: +390899840035.
Website.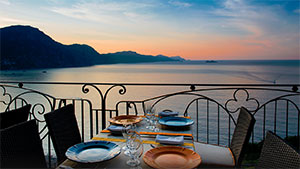 Tramonto D'Oro
Town: Praiano.
Price: 25 - 60 euros per person.
Tel.: +39089874955.
Website.
Map of the best restaurants on the Amalfi Coast

Text printed from website www.amalfi.travel